Unless you're a pro, it's super hard to get at-home nails to look salon-worthy. No matter how careful you are with the brush, how much you buff, or all the top coats you add on, it never looks the same. Why is that?
It may not be your nail polish, but your hands!
That's right. Your nails can look like you just spent your entire paycheck at the salon, but if your hands are dry, cracked, and untreated—your perfect nails will never be able to show off their true beauty!
Here are my 3 top tips to hand care that will protect and show off your gorgeous mani!
Love Your Cuticles.
Dry hands leads to torn cuticles, causing infections, painful swelling, and an unkempt nail look. You should always show your cuticles some love before and after you do your at-home polishing. Hydrate with cuticle cream or a hand moisturizer (which we'll talk about below) to create a protective barrier.
These creams can also soften cuticles so you can push them back with a clean, orange stick (a thin, pointed wood stick that gently returns cuticles back to their rightful bed). Whatever you do, do not pluck your cuticles! This can damage your nails and skin, causing even more problems in the future like bacteria, fungus, and loss of nail strength.
Wear Gloves.
The wind, cold, snow, and rain quickly chap and crack hands, sometimes even leading to bleeding and scars. Protect your hands by wearing gloves whenever you brave the cold outdoors—even if it's only to go to the mailbox. Invest in a pair of tech-friendly gloves that will give you functionality with your mobile while also protecting your skin.
A change in temperature can also cause damage to the skin. For example, going from a heated room to cold air and vice versa will "shock" your skin, causing dehydration and dryness. Put your gloves on a few minutes early, and leave them on for a few minutes after you get back inside. This will help your skin adjust better to changing temperatures.
We always think of the wind and cold as chapping hands, but did you know that the sun can also severely dry out your hands? The UV rays can disrupt the skin's natural oils and barriers, causing water loss, dehydrated cells, and diminished collagen protection. To prevent your hands from losing their water and growing coarse, apply an SPF 15+ moisturizer—it will work double time by both moisturizing and protecting from harmful rays.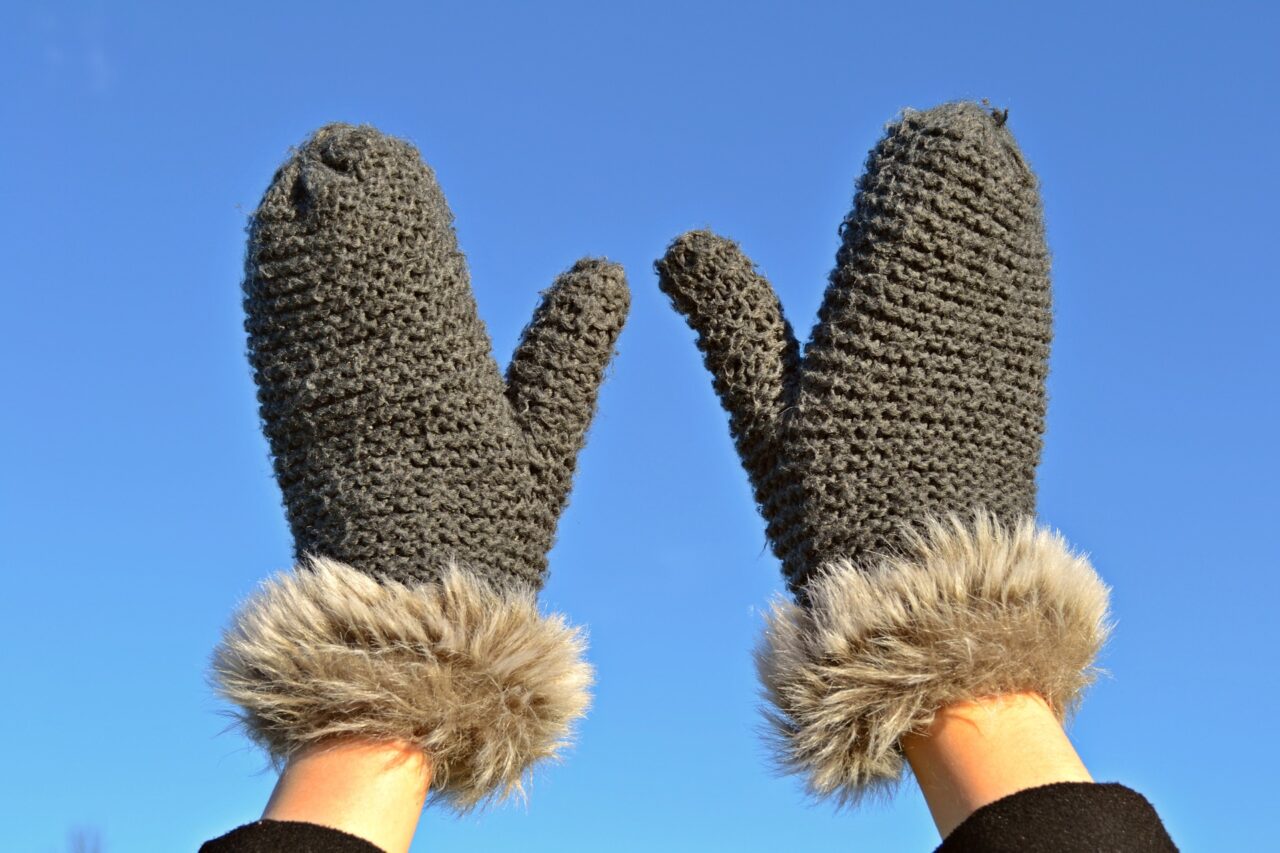 Find Your Perfect Moisturizer.
As we said, you want SPF 15 on during the day, even if it isn't sunny. People often neglect to protect their hands from the sun, and this can do long-term damage that goes beyond just dryness. Thus, during the day you want an SPF, protective moisturizer on your hands. Your daytime moisturizer should be water-based, which sinks in quickly and won't feel greasy as you go about your busy day. This will moisturize quickly, but let you get back to living your life.
At night, though, you want something a little sturdier that will work throughout your sleep to truly revamp your skin's texture. Your nighttime moisturizer should be oil-based (which doesn't necessarily mean it's heavier or creamier). You don't want this oil to get on your clothes, though, so you may want to invest in nighttime cotton socks and gloves. Cotton allows the skin to breathe but it will hold in moisture. (You can also put socks on your hands if you don't have cotton gloves.)
There are plenty of hand creams out there, but it's important to pick a brand or designer you know and trust. Always look at the first five ingredients of your moisturizer. This will tell you the active ingredients inside. Some chemicals found in moisturizers can actually dry out your hands, making your skin addicted to them so you'll buy more of their product! The first five ingredients should be natural, water-based, and hydrating.
Lend your hands a helping hand with quality moisturizers and quality care, and you'll find that your nails will sparkle and shine! How do you take care of your nails?  Share this article to let us know how you take care of your hands!