There are a million "tips and tricks" out there for quickly drying your at-home manicure and pedicure. But if you've tried some of them, you'll know that they can often do more harm than good, creating lumps and marks in the polish that look unsightly.
So what actually works to dry your nails quickly and gorgeously?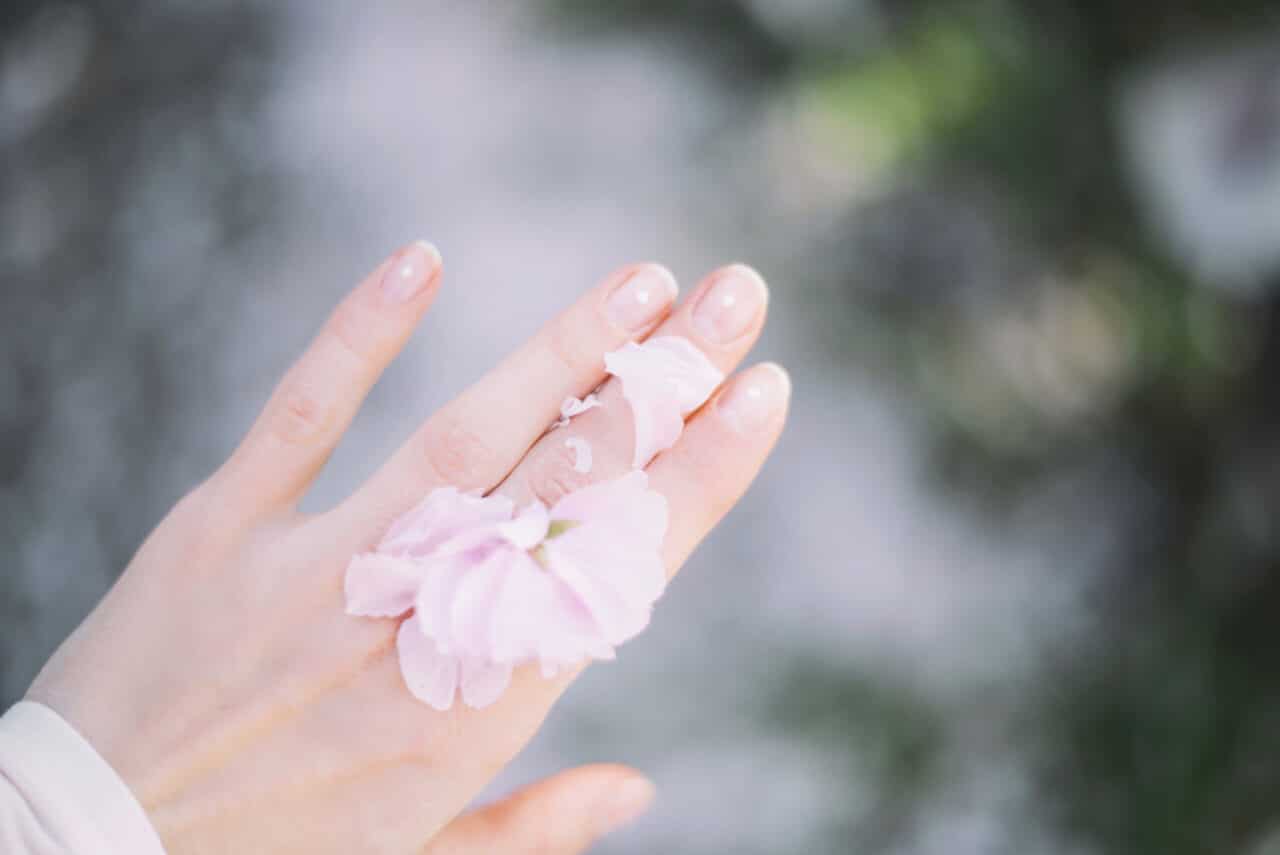 Cooking Spray
This is one of my personal favorites, because it not only dries the nails but also adds a layer of shine, almost like a topcoat! Spray some cooking spray on to your fingers from a few inches away. You'll have a thin layer of grease on your hands and nails, so don't touch anything.
After two minutes, rinse your hands in a bath of cold water. You'll be amazed how quickly your nails dry and how that layer of grease makes your hands glow—plus it conditions your cuticles!  (P.S. Don't use a flavored spray.)
Ice Bath or Cold Water
As we mentioned with the cooking spray, rinsing your hands in cold water can be an effective way to dry your nails. Surprisingly, cold works to dry nails better than warm!
Fill a bowl with cold water and add a few ice cubes. Dunk your fingertips in the bowl for three minutes. A lot of people can't stand the cold, so you can also let cold water drip over your hands directly from the faucet. (However, this wastes water and can occasionally cause a distortion in the polish).
If you are going to use this method, you should dip your nails in the cold water after every coat, not just at the end. This method will only work if your nails dry along the way.
Cool Fan
Salons use fans, so can you too! If you have a fan that blows cold hair, put it on the lowest setting and place your hands in front of it. Again, avoid any hot air. You could also put your hands in the freezer for a quick dry, but this wastes energy and can boost your bill.
Fast-Drying Top Coat
Top coats can help dry and set your polish faster, and they will also prevent your nails from chipping. Although these topcoats can be on the pricier side, they are definitely worth investing in. A little goes a long way, and it will make your at-home manicure last much longer and look much better!
What doesn't work?
Hairdryer
One of the most common drying hacks is, of course, a hair dryer. However, I recommend this least of all. It doesn't dry your nails quickly, and the heat can morph the nail polish and completely ruin the paint job. Not worth the time spent having to redo your nails over and over again!
Hairspray
Another common hack is hairspray. Although you may think it would function like cooking spray, hairspray actually leaves a sticky residue that can cause bumps and lumps in your nail polish. It will get your nails dry quickly, but it will ruin the texture of your polish.
Don't stress over painting your nails at home because you worry it'll take ten hours to dry. With a few quick hacks—and avoiding a few others—you'll be off and ready to show off your new nails within minutes!