If you want to define and intensify your eye makeup, eyeliner is one of the best products you can have in your makeup bag. Whether you want to master a sophisticated cat-eye, or opt for a rock and roll smokey eye, it's crucial you pick the right liner for the look.
There are both advantages and disadvantages of different types of liners. Whether you choose pencil, liquid or gel liner should depend on the look you're going for and your skill level, and we all know it takes a lot of practise to get that flick perfect! Today you can find out which liner is best for you.
Using a Pencil Liner
Pencil eyeliner is a great shout if you are a complete eyeliner novice. Eyeliner definitely takes time to perfect, so whilst you're in those early stages consider a pencil to work with. It'll be easier to both apply and remove, plus you don't need to master those ultra precise lines to achieve a great look.
You can also apply different pressure points with a pencil liner, so if you want a softer line you can press down lighter for a less dramatic effect. The gentle formulation of pencil can also be used on the waterline and for tightlining.
Unfortunately, whilst pencil eyeliner may give you a bit more room for error, it isn't the most long-lasting formula and will fade a lot quicker than both liquid and gel. You may also find that it smudges, especially if you have oily lids and if you are using a creamy formulation.
Pencil liners are not the best at creating thin sharp lines, so your killer cat eye might be out of the question.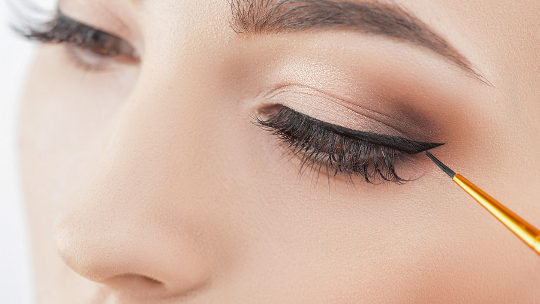 Using a Liquid Liner
Liquid liner is definitely a step up from pencil, and requires a steady stand. But if you put the time and practise in, you can quickly create precise and thin lines for a dramatic finish.
Liquid liners are incredibly versatile, and you can really build the look up from day to night time, and you'll always have that beautiful glossy finish that a liquid liner delivers. You can also ensure that your liner will hold up the distance as liquid formulations are often incredibly long lasting.
With long-lasting comes difficult to remove, and your average makeup remover may struggle with some seriously waterproof formulas. Liquid liners also can't be used on the waterline or for tight-lining so you may need a pencil for the job.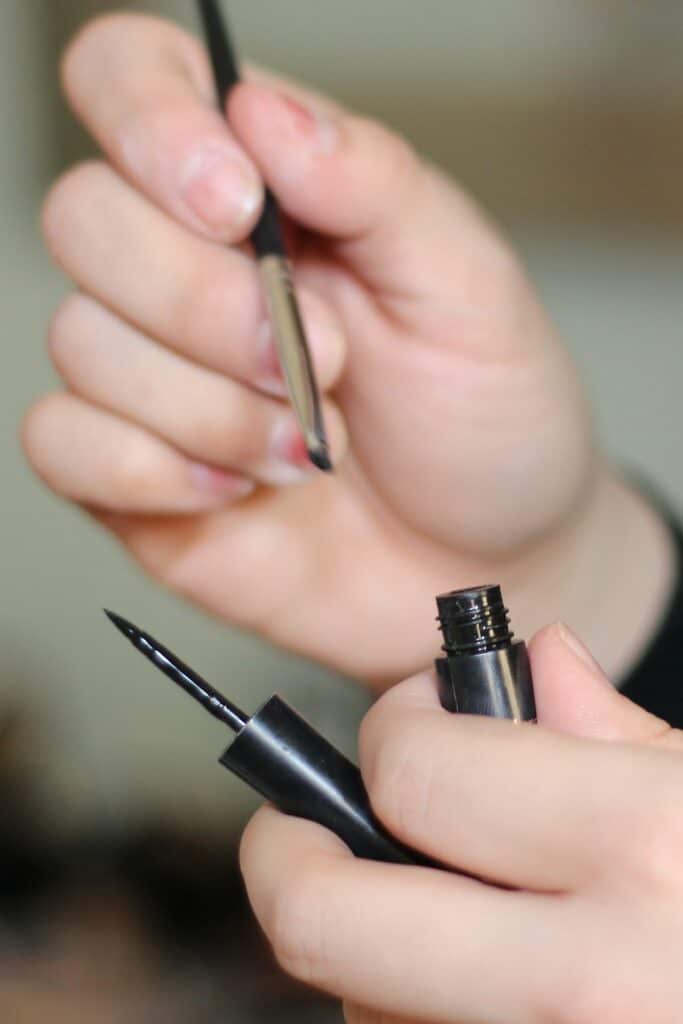 Using a Gel Liner
Gel liners have become increasingly popular, and there isn't much debate as to why. They're the perfect balance between pencil and liquid liner as they're slightly easier to apply than gel but last longer than pencil.
Once initially applied, you can rework your gel liner after any mistakes or smudge it out for a smokey effect. Alternatively, you can master precision lines and once set the gel won't budge.
Gel liner can also be used on the waterline and for tight-lining so is more multifunctional than liquid liner, although it won't deliver that glossy finish as gels dry matte.
With gel liners you often need a separate brush, and the formulation can dry out quickly in the pot, meaning for a more expensive option. But that's the price you pay for long-lasting, versatile liner!
Don't be intimidated by eyeliner as there are plenty of formulations available which will suit both your skillset and your style.