Camel coats are one of the hottest trends this season—mainly because they've never really left the fashion scene. They're a classy and sophisticated piece that will remain timeless in your closet for all occasions. You can wear it in the autumn, winter, and spring; and you can wear it to work, to parties, or to yoga class. The neutral color goes with every skin tone and outfit, while also toning down vibrant colors or adding a brightening pop to more conservative outfits. Camel coats are red-carpet ready in a feminine and glamorous way without being too extravagant or flashy.
Below you'll find the four hottest trends in camel coats that will keep you warm this season (and for years to come).
XL Lapels
One of the most defining features of traditional camel coats is the extra-large lapel. Whether the jacket is short, trench, or floor-length with buttons, a belt, or standalone—XL lapels always give a unique and refined touch. The extra large lapel frames the neckline and face in a way that is ultra-feminine and flattering. Although trendy lapel size generally varies with the season, an extra-large lapel on a camel coat has remained fashionable for years due to its ability to add a sophisticated flair to any outfit or style.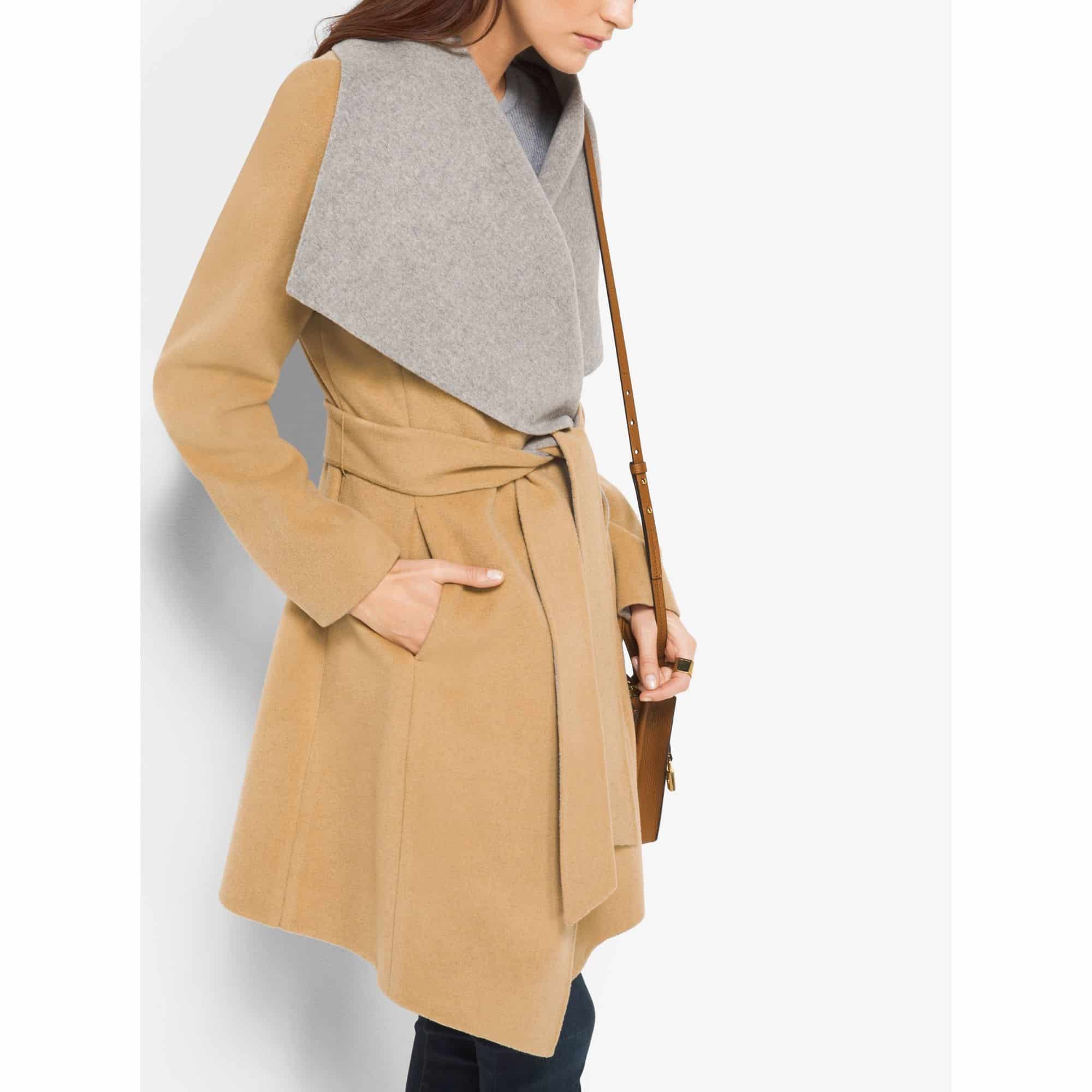 MICHAEL Michael Kors Double-Face Wool-Blend Cardigan
Trench Cape
A trench cape is the perfect way to add warmth to an outfit. Whether it's over a dress, jeans, or a mini-skirt, the camel trench can be dressed up or down with ease. The cut of a traditional trench cape with wider sleeves gives a slimming appearance to any wearer. You can find capes that are collarless or high-necked, with or without buttons, and at varying lengths—perfect to find the best fit for your body type. Although capes tend to be more of a trend piece, a camel cape has been lasting the past few seasons—even beginning in the Audrey Hepburn days— and looks like it will be lasting for a while yet.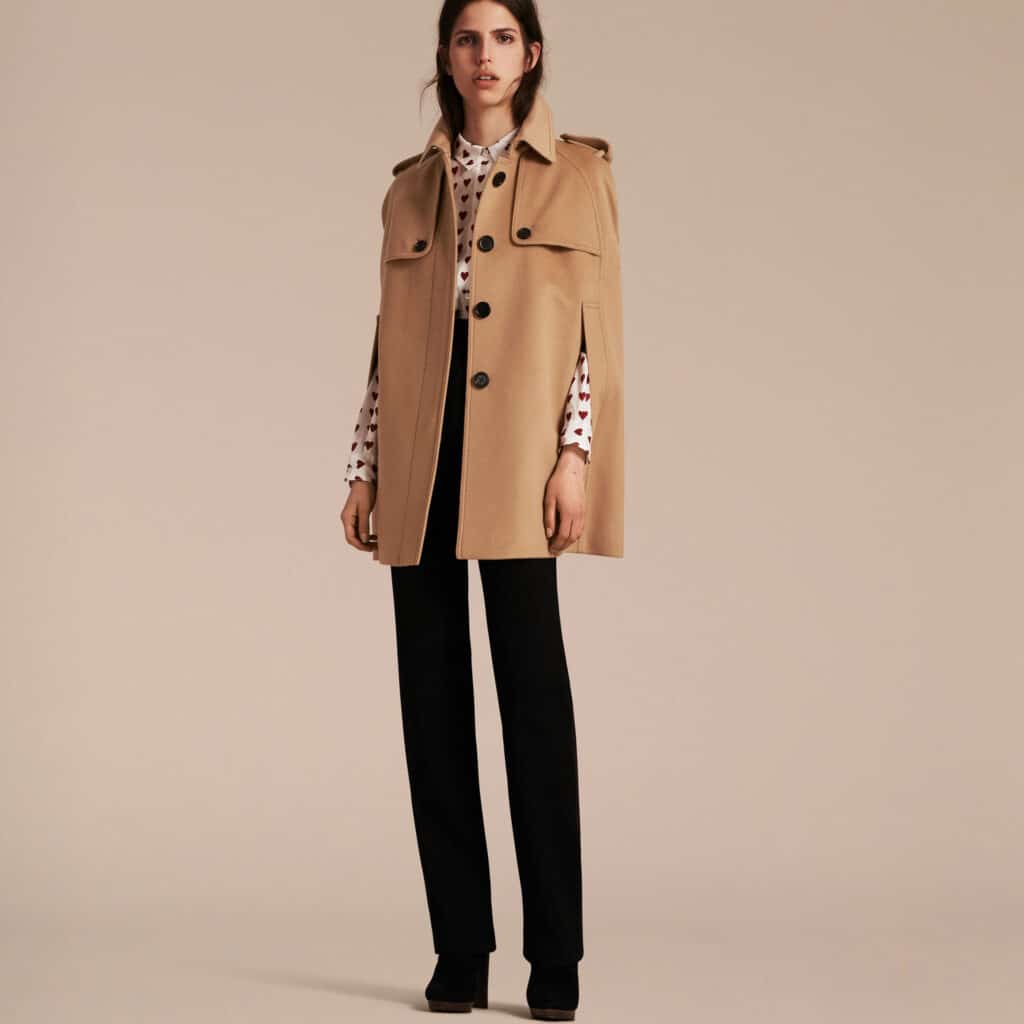 Burberry Wool Cashmere Blend Trench Cape
Trench Coat
The camel trench coat has seen significant wear by celebrities as of recently—especially over a silk or form-fitting dress. Falling below the knees—often at mid-calf—the trench is warm and functional while also drawing the eye to a gorgeous pair of boots or heels. The trench can come in a variety of buttons, necklines, and sleeve styles—so you'll be able to find something that fits both your personal style and the trend at hand. Wear your trench unbuttoned to show off your little black dress or your chic T-shirt underneath!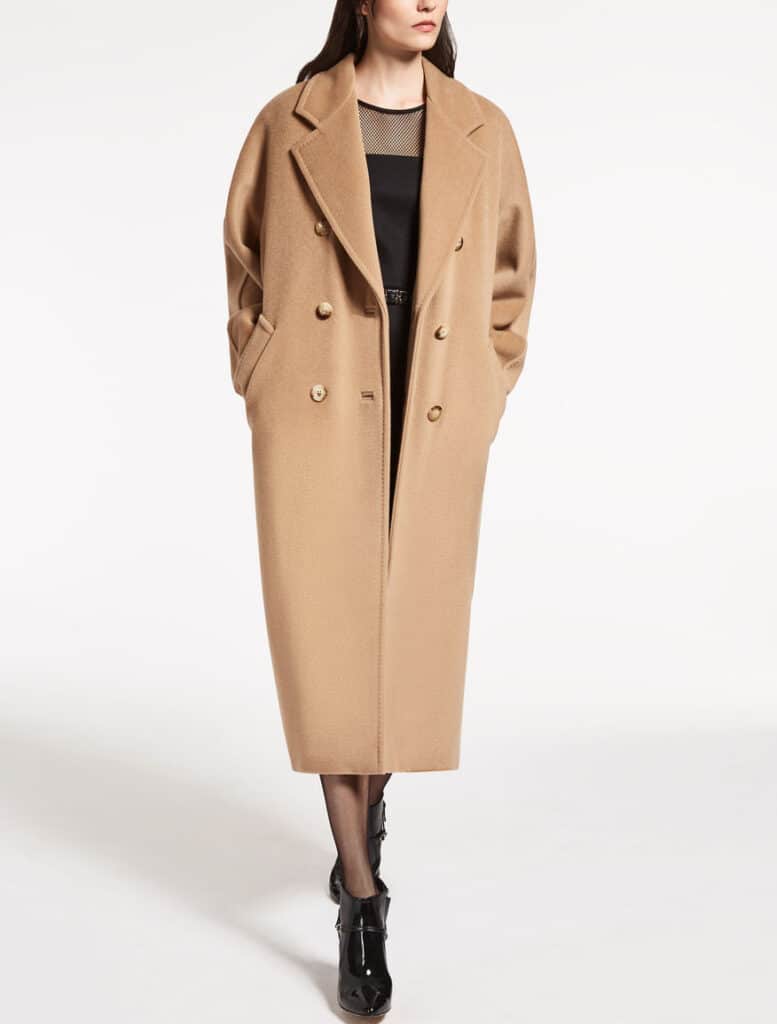 Blazer
A blazer-style coat always looks polished. Whether it hits above the waist or mid-thigh, it is an elegant work-and-play-ready outerwear. Oftentimes the blazer is a more classic look, with thin lapels and two to three brass or tortoise-shell buttons. You can wear it closed to keep warm or open it up to expose your outfit without looking untidy. This is the perfect choice for a classic and ageless look that is both practical and stunning.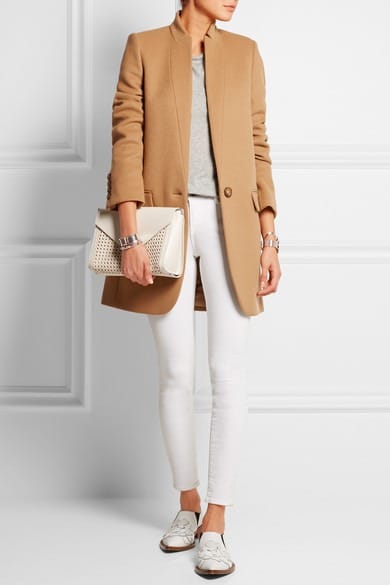 Stella McCartney Camel Bryce Coat
Stay warm and stylish this winter with a camel coat that will keep you both trendy and timeless for seasons to come. Let us know which camel coat trend you prefer in the comments!